Hybrid Life Insurance – A terrific way to pay long term care type expenses & much more
16
Good Reasons

to Purchase Hybrid Life Insurance Products
If you never need long term care, 100% of the death benefit will be paid to your beneficiary tax-free! Guaranteed return of your premium and then some.
Benefits are paid in cash, tax-free, and direct to the policy owner. No proof of expense is required. You decide what expenses and services will be paid, and who will render those services, perhaps your spouse or children. Traditional LTC policies will only reimburse you for qualified expenses.
No rate increases – guaranteed. Properly designed policies have no rate increases ever.
Pay extra into your policy with no limit* on how much you put into the hybrid life insurance and you can grow your money tax-free very safely and securely . *Subject to IRS guidelines.
The account balance grows by indexing the S&P 500. When you index, your account balance can only go up. Your account balance can NEVER get a negative return.
Purchase while you are young and protect your family from multiple health events. Great financial wealth-building options.
Hybrid life can be used to build cash for college, purchasing a car, or a home. Be your own bank.
Policies can supplement your retirement income tax-free.
By purchasing hybrid life insurance, you are covering multiple life events such as death, critical illness (cancer, heart attack, stroke), terminal illness (2 years left of life or less), or chronic illness (long term care type expenses).
Business owners' and highly compensated employees' benefits packages can include hybrid life insurance. Great key-man life insurance policy.
Hybrid life insurance does NOT cost you extra money versus traditional life insurance!
Many premium payment options are available such as lifetime pay, one-time lump sum, 10-year pay, and 20-year pay.
Lifetime benefits option (never run out of benefits) is available on some policies.
Exchange your existing life insurance policy and get all these additional benefits!
Yes, hybrid life has an easier underwriting process versus traditional long term care insurance.
One way or another, hybrid life insurance can provide great value to you and your loved ones.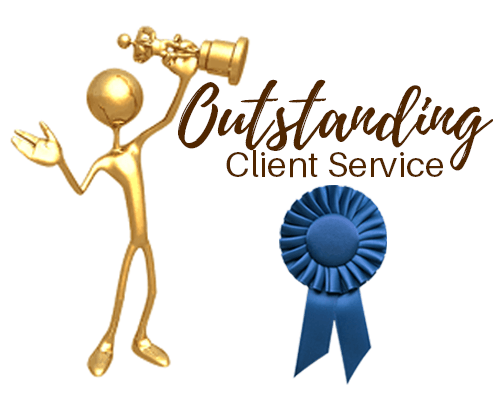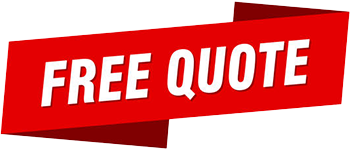 Hybrid / LTC Life Insurance Quote
Bottom Line about Purchasing Hybrid Life Insurance
By purchasing hybrid life insurance, you are doing your estate protection and planning far beyond what most financial advisors even understand. Before you purchase a ROTH IRA, or invest in your 401K or 529 college savings plan, look at overfunding your hybrid indexing universal life insurance. Business owners can create a much higher benefit package at no extra cost.
Hybrid life insurance is free from government restrictions, penalties, and taxes.
Your account balance indexes the S&P 500. By indexing, the money in your account balance goes up when the index is up but does not go down when the index experiences a negative return. Very safe, very secure.
Traditional retirement accounts are highly restricted by government rules and penalties and offer very few additional benefits.
Sounds too good to be true? Call today to learn more.
How much does Hybrid Life Insurance COST in MN?
Your time is valuable. We will not waste any of it. Just complete the quote box up above and we will email you side-by-side comparison quotes for hybrid life policies from three top companies, including "living benefits" at no additional cost.
Rules for Purchasing Hybrid Life Insurance
Rule #1 – if you cannot afford the premiums, do not buy any life insurance.
Rule #2 - freely discuss any health concerns. Certain insurance companies and other life insurance options may be a better fit for you based on your circumstances. Better health usually means better rates.
Rule #3 - Lock in your age today. By applying now, you will lock in your age. No application fee is required. What kind of rates will you qualify for? It is free to see! If you do not like the rates, just walk away. Once the underwriter determines your rate class, the final benefit plan design can begin.
Lowest Possible Hybrid Life Insurance Rates Guaranteed
We do not charge you one penny extra for our service. And you cannot walk in the front door of ABC Insurance Company and get this insurance for one penny less! [Click HERE to Read More…]
Want to exchange your old life insurance policy for a better Hybrid Life policy at no extra cost?
1035 Exchange (Ten Thirty-Five Exchange)
If you currently own a life insurance policy, you may be able to significantly lower your premium cost and get substantially more benefits. Sounds too good to be true? Section 1035 of the Internal Revenue Service (IRS) code allows for a tax-free transfer of like policies. (See a real-life example below).
You may be able to exchange your old life insurance policy for a new one with no tax consequences. The new policy may be considerably better for two primary reasons:
Life expectancy is much greater now than when you purchased your current policy, and
Life Insurance rates are are lower now than when you purchased your current policy.
Our contract experts will review your old life insurance policy and help determine if it makes sense to exchange the old policy for a new one. You may even be able to get a paid-up life insurance policy with a much higher death benefit plus living benefits built in for free!
You have nothing to lose and everything to gain. Send us your last annual statement or just give us a call. We will get your comparison done right away.
Real Case Example
Jennifer, age 59, a Minnesota resident, owned a whole life insurance policy that her grandfather purchased for her when she was 12 years old. The death benefit was $60,000 and the policy had a cash value of $19,600.
By doing a 1035 exchange, her new policy provides a $300,000 death benefit and the $19,600 cash value rolled into the new policy. All at no additional premium – guaranteed. Not only is she getting a five times greater death benefit ($60,000 vs. $300,000), but she is also getting "living benefits" for no additional cost. That means she has $300,000 in tax-free cash available to use if she ever needs long term care services.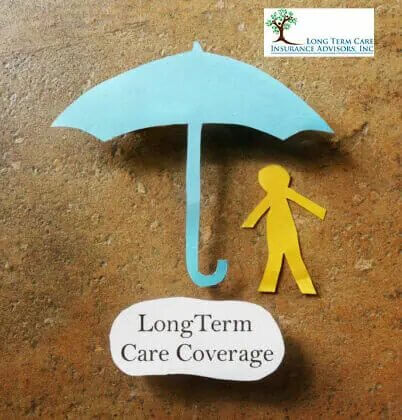 Do you own a Business? Are you in a second marriage? Did you bring significant assets to the marriage?
Should your significant other need long term care, your assets are considered community property and must be used to pay for their care. Protect what you have by purchasing long term care insurance for your significant other. Protect your assets so that you can pass them down to your heirs. C-corporations, non-profits, & self-employed business owners may have certain tax advantages when it comes to paying for long term care insurance premiums. If you are a business owner and want to consider a purchase of long term care insurance, call us now.
Hybrid life insurance policies can be a great alternative to traditional long term care insurance policies. Certain hybrid life policies will pay you tax-free cash giving the policyholder total control over what kind of care they want and get.
Most clients want to remain at home and have friends and family care for them. Only certain hybrid life policies that pay cash will allow for this type of care. You can even have your care on a cruise ship if you want. So, is a Cruise Ship Retirement cheaper than Assisted Living?
Read more https://www.aplaceformom.com/caregiver-resources/articles/cruise-ship-retirement-assisted-living
Traditional policies will only reimburse you for qualified expenses. Qualified expenses are typically based on the services of a licensed professional. Best of all, if you do not ever need long term care, the hybrid life policy will pay a tax-free death benefit to your designated beneficiary. The death benefit will be many times higher than the premiums you put into the policy.
Purchase Long Term Care Insurance when you are young and healthy
Purchasing long term care insurance while you are young enables you to lock in the rates. Your rates will not go up because you are getting older. Rates potentially may increase if the insurance company and the Minnesota Commerce Department determine rates must rise for that particular plan. You can even purchase paid-up policies.
Once a policy is paid up, you can never get a rate increase. Return of premium is also available on certain long term care insurance policies. It makes total sense to purchase long term care insurance while you are healthy. If you have health issues, we ask that you be open with us. We can help put you in the best position to be approved for coverage by the insurance company.
Even if you have been denied long term care insurance in the past, give us a call. We may be able to help. We have lots of different options for hybrid insurance, meaning you get options.
Certain discounts may be available for long term care insurance that can bring your premium rates down substantially. If you are married or have a significant other , rates can drop by 15% by simply having a significant other living with you.
When both apply and take policies, rates can drop by 30%! Good health can also lower your long term care insurance premiums by 15%. Other discounts include paying annually versus monthly.
If long term care is never needed, the Hybrid Life Insurance policy works much like traditional life insurance. It would pay a death benefit to your beneficiary when you pass. But if you need long term care, the amount of money available can often exceed the death benefit several times over, offering tremendous leverage of premium dollars.