Get a Medicare Quote - Medicare Plans
Here are just a few reasons that individuals and companies choose Long Term Care Insurance Advisors for all of their Medicare Needs:
1. Low Prices for Medicare and Medicare Advantage Quotes
How much does a Medicare Advantage plan cost in Minnesota? Our Medicare clients pay on average about $71 per month for their Medicare Advantage plan. You can get a Medicare Advantage plan for $0 premium per month as well. You should not have to pay much more than $100 per month for a quality Medicare Advantage plan.
2. Independent Brokers Offer Competitive, Low-Cost Medicare Quotes
As independent Medicare insurance brokers, we don't cost you a single penny extra ( link to how we get paid ).
3. Our Medicare Quoting Tool Helps You Find the Best Price
We will analyze your prescription medications using our drug calculator to see which Medicare plan will cover your drugs at the very best price.
4. Medicare Help Every Step of the Way
We will guide you through all the steps on how to set up your Medicare account, request your Medicare card, run reports, AND confirm your doctors, dentists, chiropractors, hospitals, and pharmacies are all in your network.
5. Highly Experienced and Trained Staff
We are licensed and thoroughly trained by all the top Medicare carriers offering plans in Minnesota.
6. Medicare Enrollment Assistance Whenever You Need It
We are here throughout the year to offer advice, assist with questions or issues, or to make changes to your plan when needed.
7. Powerful Relationships With Major Medicare Insurers
We have direct access to the insurance companies and get you help when you need it most.
8. We're Always Here for You
We provide you with free unrivaled support for life.
For you to enroll in a Medicare Part C plan (Medicare Advantage) or Medicare Part D (Prescription Drug Plan), you first must enroll in Medicare Part A (Hospital) and Medicare Part B (Medical). Following is a brief overview of this process: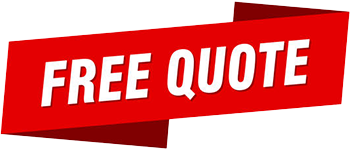 Medicare Insurance Quote